Buying and Selling in Raleigh
Looking for investment properties?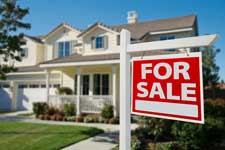 Whether you're a first time investor or a seasoned veteran, Clark Properties can help you buy houses intelligently in the Raleigh market, and you can benefit from our years of experience and successes.
10 Ways Clark Properties can help buyers, sellers and landlords:
Purchase Homes
We can help you buy foreclosures, bank owned, listed, new, expired or for sale by owner. We can give you the information you need to buy good houses and can manage them for you.  Clark Properties is your best choice for buying properties to lease out.  We know the rental market better than anyone.


Leasing and Managing your property
Clark Properties has leased and managed homes in the triangle since 1999.  We have a firm grasp on the market and team up the buyer with the right broker agent.  We are ahead of the curve so you do not have to spend your time keeping up with the onerous tenant codes.


We know the law
The law has to be our foundation, and we know it well for both the property management side of the business as well as the investment side of the business. We can share what we know and keep you out of trouble.


Lease Purchase Your Property
Having trouble selling your home? Clark Properties can help owners sell their homes through lease purchase or lease options.


Selecting good investment properties
To have a good experience in real estate investing you must "start with the right property". There are many things to consider, but the three most important are – you guessed it – location, location, location!  Our experience leasing homes translates into experience finding the right homes to invest in.


Discounts on tenant placement for our investor clients
Buying investment properties through Clark Properties puts you in a position to take advantage of a discount fee structure from the management side of our business. We will reduce fees on the leasing and management if you acquire the property through our investment department. It always pays to do business with us.


Partner with Us in Buying Houses
Occasionally, new investors are timid about buying their first rental property and need some help getting started. We have developed a program to team up an investor buyer with the right broker agent to buy rental houses.


Research Rental Comps
Clark Properties maintains rental comparables for the Triangle. We can track every city and county in our market for rental rates on houses, condos and town homes and provide that research for our clients before they buy a home.


Structuring The Deal
"Crafting the deal" to meet the needs of the individual investor is what separates us from other real estate firms. We know how to structure a transaction different ways depending on the specific needs of the investor. Every buyer is different, and how they structure the deal depends on many factors. All investors are not the same, yet many traditional agents do not understand the importance of fitting the buyer to the property for the market to get the right outcome. We understand these issues and can help you think it through.


How you hold title privately
Holding title to real estate in your personal name has some serious drawbacks. After buying an investment property, you should immediately consider deeding it to a Title Holding Trust or a Limited Liability Company so no one can identify "you" as the owner.
Inquire About Our Services
919.785.2075
Areas We Serve
Raleigh
Cary
Clayton
Wake Forest
Apex
Durham
Fuquay Varina
Holly Springs
Garner
Knightdale
Zebulon